MORE THAN MUSIC, A LIFE OF WORSHIP
Since July 16th to 18th around 15 musicians and singers belonging to different ministries and denominations were called to take part in the 4º Worship, Music and Cultures Seminary organized by Youth with a Mission (Ywam)at the city of Corrientes.
 This seminary was focused on the music style Jazz and counted with the presence of the teachers Roxy Sánchez and Peter Aguirre, who develop their work as coordinators and teachers at the Institute CanZion from Chaco, Argentina.
 Throughout the three days of the seminary, the participants received ministration of the Word of God by different teachers and also musical instruction focused on singing and on the different instruments present: Saxophone, trumpet, percussion, guitar, bass, piano and violin.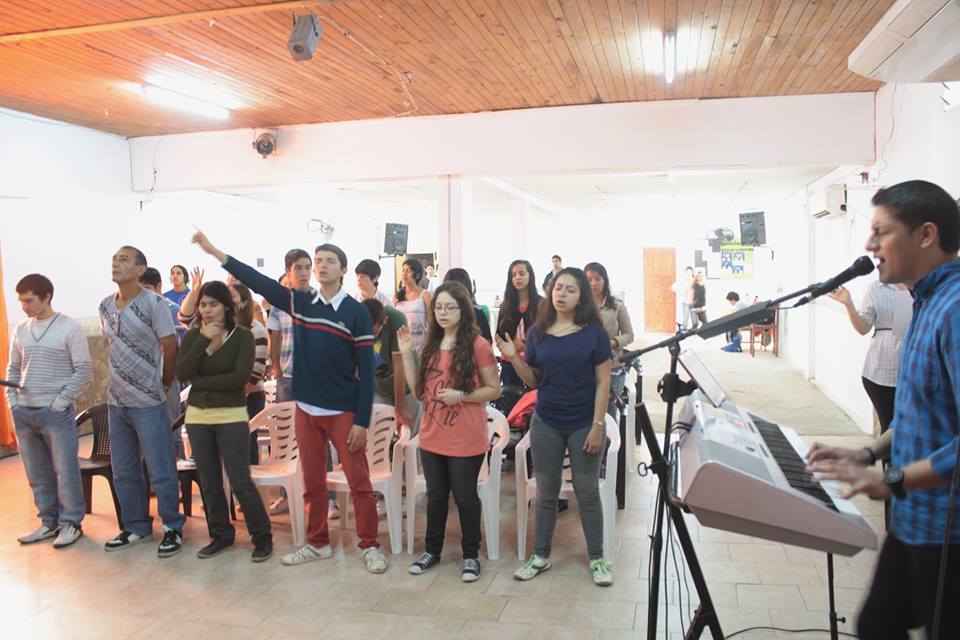 "It´s not about playing an instrument for God, but being an instrument on the hands of God"- says Josías Serrano, one of the participants.
 The seminary ended at Friday night with a live presentation before Centro Familiar Church with two musical pieces: Amazing Grace, hymn that belongs to the history of Christianity, and By Him and For Him, song created by the participants of the seminary.
 Every one that took part of this event concluded that it was an enriching experience and that it was really more than music… learning how to ministry God´s heart.