MAY 25TH CELEBRATION: THE SOUNDS OF OUR COUNTRY
There was great joy among students, parents and teachers of the Institute New Generation in their celebration of the May Revolution at the premises of the establishment. That day was different, because even the dress was not the usual for the school, consisting of costumes of different colors and designs, all in order to celebrate the joy of freedom, freedom of the homeland Argentina.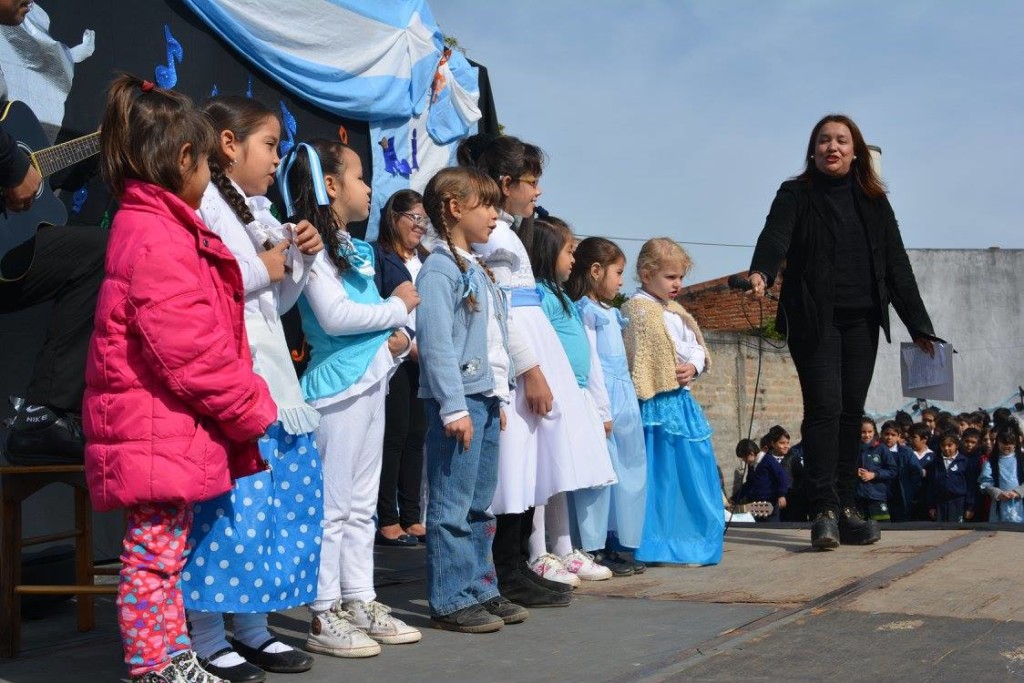 The slogan that gathered them was "The Sounds of our country" showing that Argentina is a reflection of the glory of God, a sound of praise and exaltation to the One who created and has sustained it throughout its history.
To express this appreciation and gratitude to God, both students from kindergarten to sixth grade and teachers, prepared this commemoration full of artistic expressions such as folk dance, clown, poetry reading, tango demonstration.
In addition, the pastor and founder of the institute, Pastor David Olivera, talked to the audience about  what real freedom really means, which, as he said, it is not a mere and external physical condition but an internal reality, a heart surrendered to Christ, obeying his Word.
After the session, parents and students were part of a photo shoot and a nice time of fellowship and talk. Joy and love for the country were the main ingredient.
May God bless our beloved Argentina!