Day of the Flag Celebration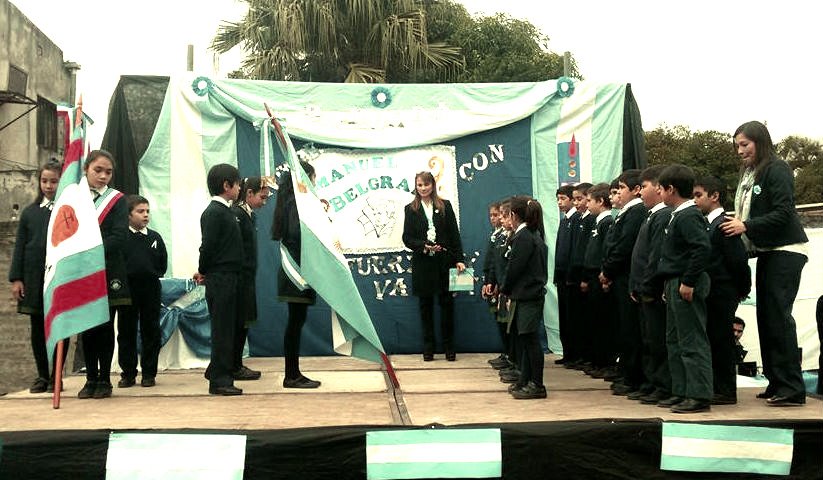 The New Generation Institute ofYouth With A Mission (YWAM) in the city of Corrientes desires to instill a love for flag and country into their students.
For this reason on Thursday, June 16thteachers, students and tutors were part of an act of celebration for the Argentinian flag.Various grade levels from the school participated in a theatrical performance which was a historical and informative review of this national symbol. This included the intonation of the national anthem andgrand finale, the pledge of allegiance to the Argentinian flag by the 4th grade students. The atmosphere was filled with excitement and national fervor.
At the end of the ceremony those present were part of a photo shoot and a time of fellowship.