NOAH'S ARK AT THE CITY THEATER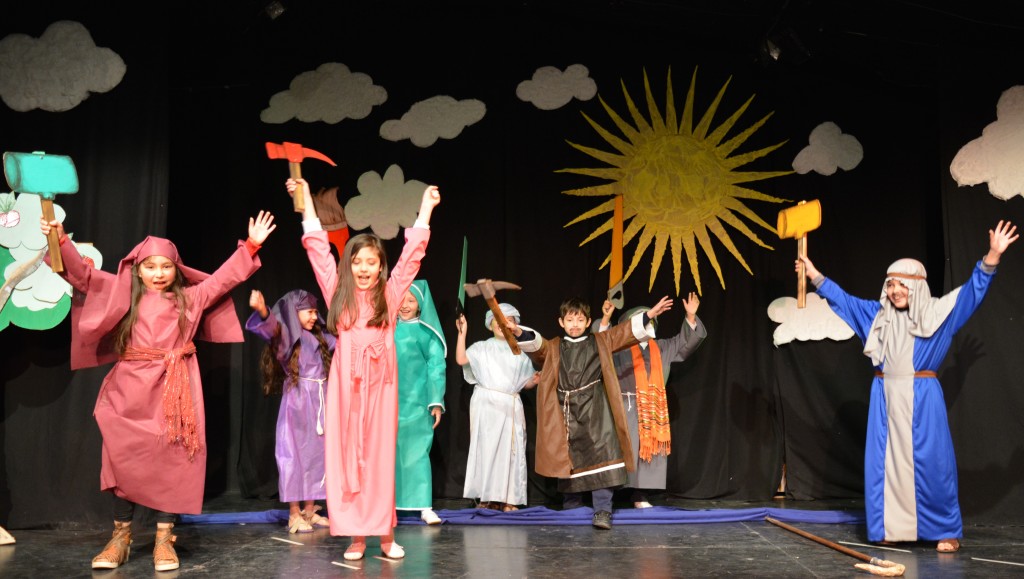 A few Sundays ago about 50 children wearing flashy and colorful costumes of horses, hippos, giraffes, dogs and many others marched on stage at the city theater in Corrientes Capital. But Why?
These little ones were the students from the elementary school New Generation Institute's prek-4 through 6th grade, belonging to YWAM, Corrientes Capital. The school teaches its students dance and theater workshops based on a biblical worldview, in order to convey God's creative heart and to train the students in technical aspects of these disciplines.
Thus the final project of the theater workshop consisted of the assembly and performance of the musical comedy "NOAH'S ARK". The performance was held on the premises of the City Theaterhaving two showings, one at 4 o'clock pm and the other at 6 o'clock pm.Teachers, parents and families of the children were in attendance as well.
The result was spectacular. Noah and his family, God and his angels, the rebellious people, animals and the great wooden ark were brilliantly characterized by these young artists through acting and dancing.
This successful performance was very important for children, parents and teachers since this was the first time a project of this nature was carried out.