CHILDREN EVANGELIZING IN A DIFFERENT WAY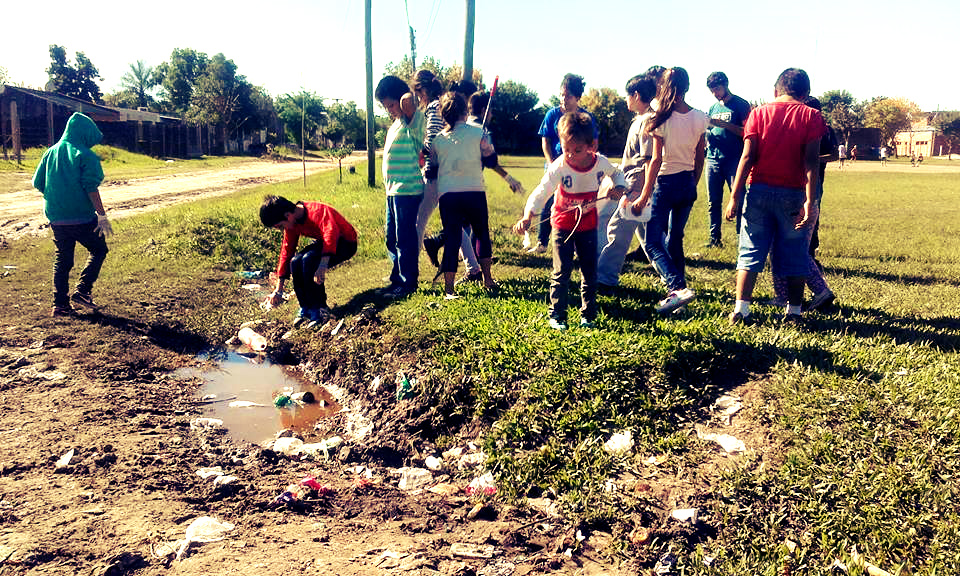 Each year, Youth With a Mission (YWAM) of Corrientes capital, carries out a retreat at local level in order to congregate all its workers who serve full time in the mission. It is a time of strengthening, communion and much ministration.
This year, the expected event took place between April 27 and 30, under the motto: "Walking with the God of All Grace". About 250 people were in attendance, including mission workers, Family Center Church members and guests from some other congregations.
They had the privilege of receiving among them, Pastor Hugo Nuñez from Posadas-Misiones, and the missionary Angelica Vega, director of the YWAM base in Buenos Aires. Both, together with David Olivera, director of YWAM Corrientes, were in charge of ministering the Word of God in the different services and workshops. Some topics they touched were: Fatherhood of God, Anointing of the Holy Spirit, Lordship of Christ, Unity of the Church, among others.
Each day was marked by the strong manifestation of the Holy Spirit among them, through physical healing, baptism in tongues and an environment of deep brokenness.
In addition, they had the opportunity to be ministered via Skype from the United States by Shirley Alman, a missionary with a trajectory of more than 50 years at YWAM International.
Missionaries describe those days as a time of intimacy with God, of receiving new challenges and examining the foundations.
"This retreat was a great blessing because God brought new revelation into my life. Also, it was very shocking to see the Holy Spirit moving so strongly between us."- Alberto Giménez, one of the participating missionaries, comments.