ART SEMINAR IN CHACO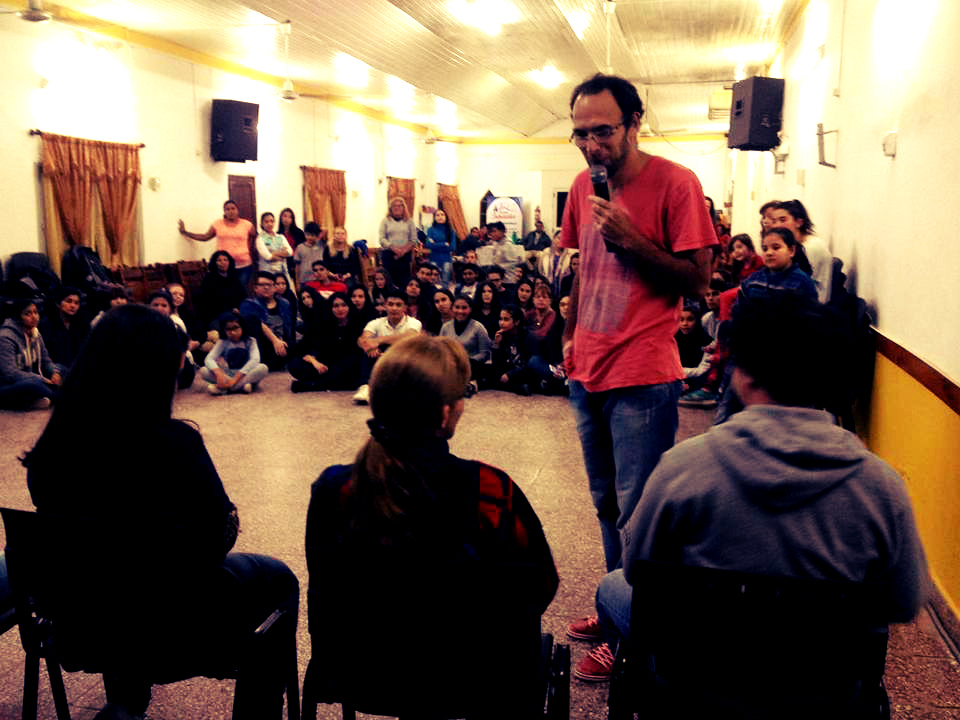 On March 19, the Youth Art with a Mission Team (YWAM) of Corrientes capital went to the province of Chaco, specifically the Church of God of Palermo, to hold an art seminar.
This seminar revolved around the importance of the artist's spiritual life and the biblical basis for art. In addition, there were practical workshops on character improvisation and characterization.
This activity was open to all believers who wanted to participate. Thus, 3 churches were part, adding about 60 young people who took the challenge with enthusiasm.
As part of the day, they also had times of prayer and search for God, since the main emphasis of this seminar was to focus the life of the young towards God, the center and inspiration of every artist who loves God.
It was a time of learning, communion, joy, effort. May God multiply these lessons and use them for His glory, to continue to spread the gospel in creative ways for all nations.