THE THEATER TO THE STREET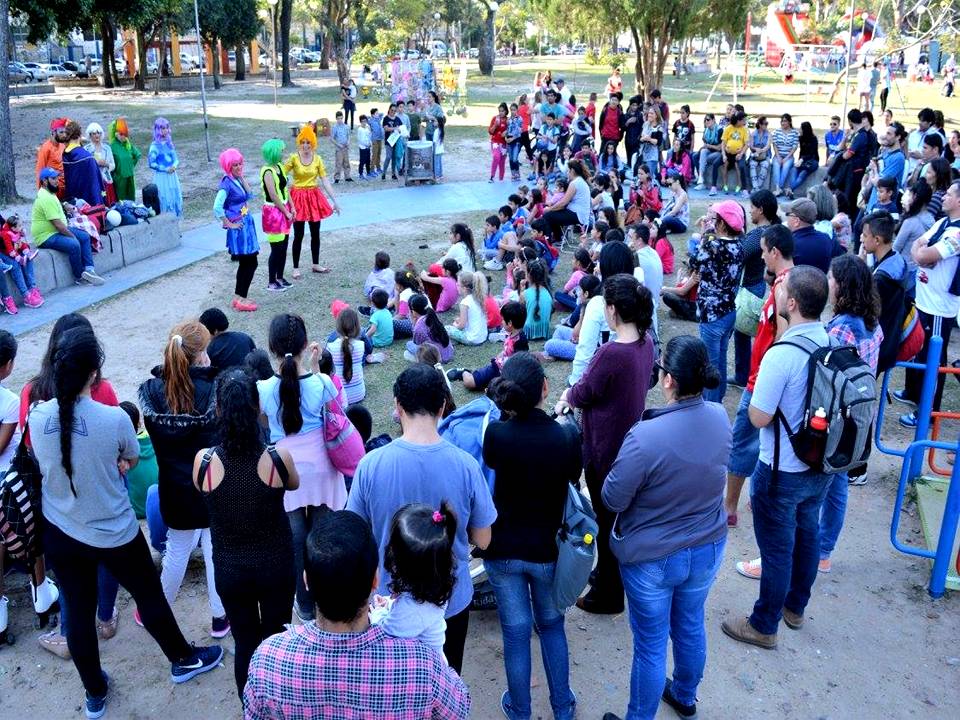 The art team of Youth with a Mission (YWAM) of Corrientes capital, went out together with its missionaries of the organization to the park Miter on Saturday July 1 to evangelize the families through the musical comedy Welandia.
Thus, a group of about 60 missionaries of all ages went to Mitre Park with the sole purpose of presenting Christ to the present families. First, the musical comedy Welandia was presented, which delighted those present, especially the boys and girls.
Then a brief evangelistic message was shared and finally the missionaries moved among the people in teams of two to speak the message of salvation. Many people received Jesus into their hearts, some others who were apart from God could be called to reconciliation.
The method of approach was by means of a survey in which, referring to the central theme of the work Welandia, people were asked about what gives meaning and value to life. These questions gave way to talk about Jesus, the only way to true identity and purpose.
It was a happy afternoon, both for the missionaries and for those who received the love of Jesus.
"I found it interesting that most of the people surveyed found that their value was given only by their family or economic position, but many of them received the revelation of the truth, that our value is given by God alone". Milton Vidal, one of the participating missionaries.