RESCUE GOES TO SCHOOLS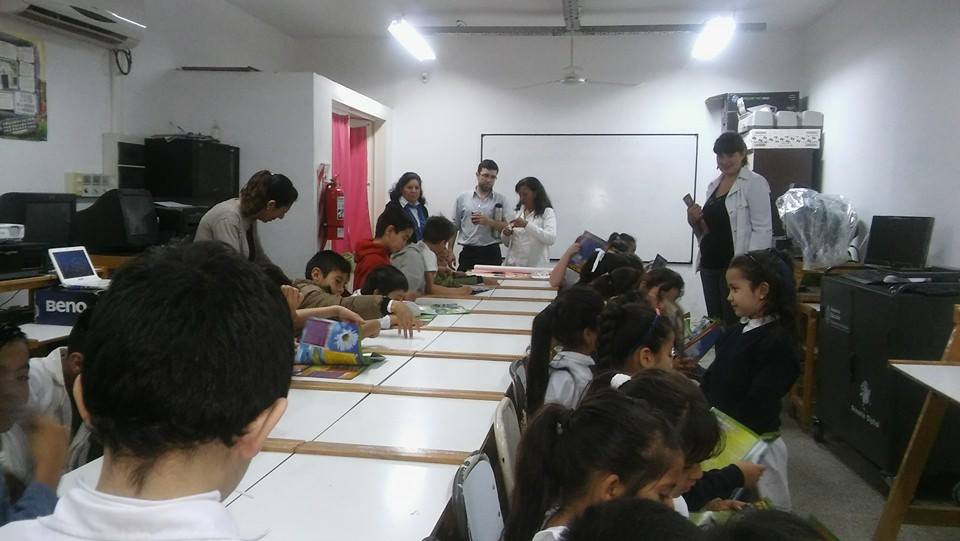 YWAM North-Corrientes is mobilizing weekly to various schools in the capital through its Rescue and Mercy Team to conduct talks on human trafficking and prevention of school violence. This work is done together with the Ministry Decisions, who from Paraguay provide the audiovisual material that is used and shared with hundreds of school children.
Three schools are currently visiting with talks on human trafficking, 21st century slavery, and in September the theme of prevention of school violence will be taken up again. Also, because of the celebration of the month of the Bible, principles and information about the Bible will be shared during the talk. The goal is to be able to reach an approximate of twelve schools before the end of this year.
The directors of educational institutions have reported that there have been positive changes in many students, by God's grace, the work that began about seven years ago has been growing and other schools open their doors to receive these talks that bring a different message, one of hope and restoration in the midst of a society where relationships are increasingly distorted.