FASHION IN SALVADOR DE BAHIA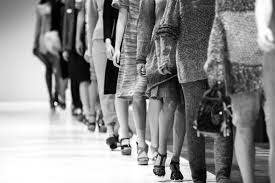 The Fashion and Design Team belonging to Youth with a Mission (YWAM) of Corrientes capital, was in Salvador de Bahia, Brazil, during the last two weeks of November, giving talks for women and its distinctive fashion show.
The YWAM Fashion and Design Team traveled to Salvador de Bahia, Brazil to bless the lives of many women along with some churches in that place. They were there during the last two weeks of November and made different talks in churches and an evangelistic parade.
The objective of this fashion and design team is to work with women in their identity, to know how they see themselves and to show them how God sees them. The first talks that were given were oriented in that sense to then give them advice on image, how to dress according to the shape of their body, among other related topics.
Missionary cults were also held in two churches, with the aim of making known the missionary vision since one of these churches was not involved in missions and had never had a cult of this type.
The closing of the activities was a parade of clothes designed by each one of the women belonging to the fashion team. These clothes were modeled by the same women who during previous days were taking the talks and many of them came to tell their experiences, how God had brought restoration and healing to their lives.
This team informs us that the next Fashion and Design school starts in July 2018.
Stakeholders can communicate to:
Facebook: Jucum Norte Corrientes