WELANDIA AND THE LYING MIRROR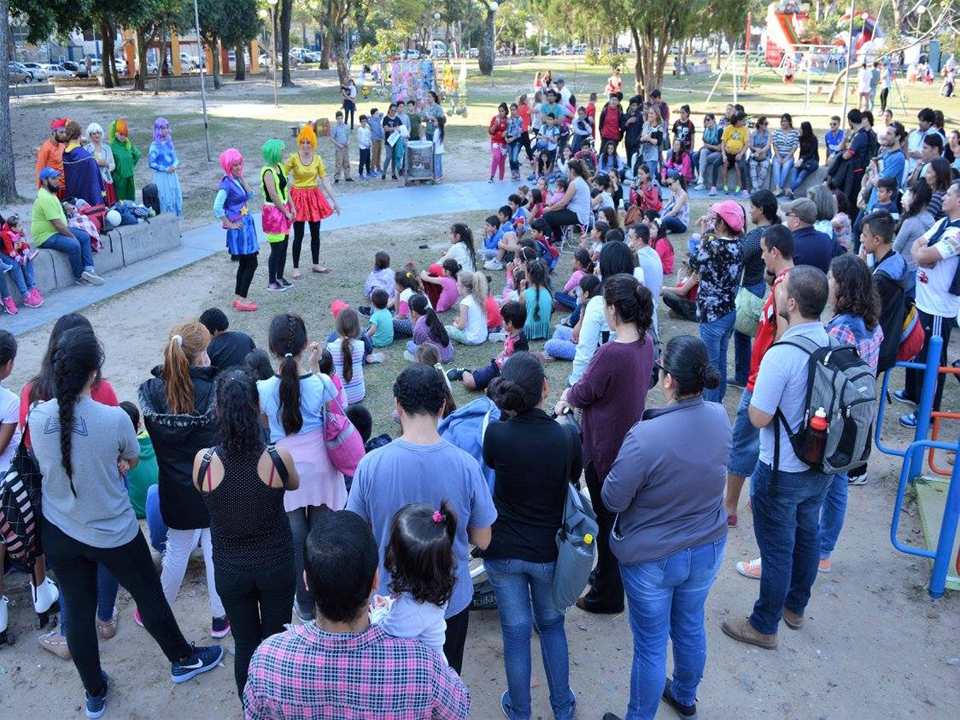 On December 10, the Art Team belonging to Youth With A Mission (YWAM) of Corrientes capital, presented the musical comedy Welandia in the neighboring town of Chaco, San Bernardo, where a message could be shared with the municipality of the town. focused on the identity of each person, giving a reason why they exist and how important they are.
Welandia is a musical comedy where a country is shown in which everything is based on a fantasy world, where the most important thing is to win stars, which the characters shine on their bodies, showing how much value each of them has.
This work has the purpose of breaking the lie of the mirror and the appearance, by means of which the society puts its value in what the others think.
In total about 150 people attended this event, adults and children. The atmosphere was full of laughter, laughter and tears, for the emotion of its characters, who fought on stage to win the approval of the Welanders.
After the work is finished, the team shared a brief biblical reflection about the true value of people, and that the only thing that can fill hearts is the love of God.
Many of them opened their hearts to receive Jesus, making the prayer of faith.