About Us
YWAM: Youth With A Mission
North Corrientes Argentina
We are a Missionary Organization that has been working in the city and province of Corrientes for fourteen years now, and are part of a network of bases that extends throughout more than 200 nations. In Argentina you will find us in twelve locations; Ituzaingo Buenos Aires, the Federal Capital, The national centre of prayer, Mar del plata, San Clemente del Tuyu, Bariloche, Puerto Madryn, Ushuaiah, Mendoza, Cordoba, Salta y Corrientes Capital……
We have a strong social focus in our activities, focusing on restoring the integrity of men and women, with an emphasis towards recognizing their identity, in God (because we believe that man was made in the image and likeness of God) and the capacity that He has given each one, to help them achieve their best emotionally, physically, morally, socially, and economically.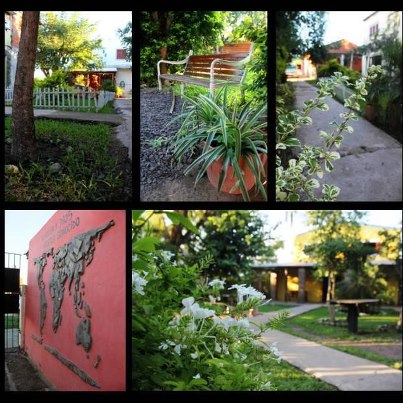 Our base consists of a number of different ministries to help achieve these goals: Mercy Ministries, King's Kids (Generation with Purpose), Art, Evangelism and Discipleship with Churche Planting, Education (New Generation Institute) and Communication, Discipleship Training School (DTS), Discipleship Training School for those over 35 years (Crossroads), School of Art in Missions, School of Fashion and Design in Missions, School of Bible Studies Core Course, School of Transcultural Missions and the School of Rescue and Restoration (equiping people to work socially and with councelling).
YWAM North Corrientes Argentina
The directors of YWAM North are David  and Mary Olivera.