King's Kids
King's Kids – "A Generation with a Purpose" A Christian ministry with a world-wide reach.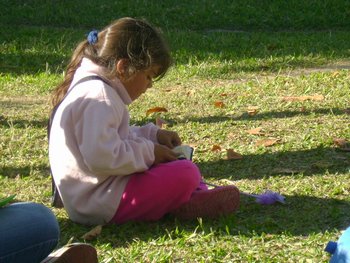 Quiet Time with God.
Our purpose is to guide children, adolescents, and youth from every nation to have the opportunity to grow in an intimate relationship with God through their commitment and participation in world-wide evangelism using choreographed dances, art, sports, and practical services throughout different societies.
Kings Kids was started in Hawaii in the year of 1976 under the leadership of Dale and Carol Kauffman, who had the desire to raise up a generation that would play a key role in fulfilling the Grand Commission. Our work is carried out in collaboration with the local church and the families of those involved. families of those involved.
Camps for children, adolescents and youth.
Camps for families.
Niko Camps for the developing of leadership in adolescents and youth.
Workshops on ministering and healing the deep needs of children.
Workshops to equip and help leaders and teachers of Sunday Schools.
Workshops on leadership for adolescents.
Introductory Seminars: Vision, Purpose, Objectives, Values and Basic Principles of the Ministry for Children and Adolescents with a focus to create "A Generation with a Purpose" networks in churches of other provinces in the North of Argentina.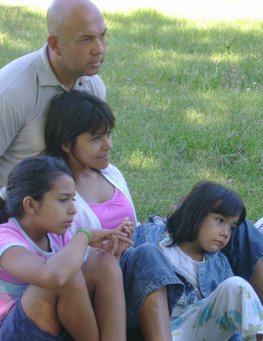 Family Day.


What do we do?
Teaching and discipling.
Family meetings.
Camps.
Missionary outreaches in summer and winter.
Participate in special events.
Evangelistic activities in geriatric homes, hospitals and soup kitchens.
Participate in Missionary Services.
Student counseling.
Work with ministries that have a focus on children.
Email: kingskidsnorte@hotmail.com
Telephone: +54-(0)379-4-455568