Audio-Visual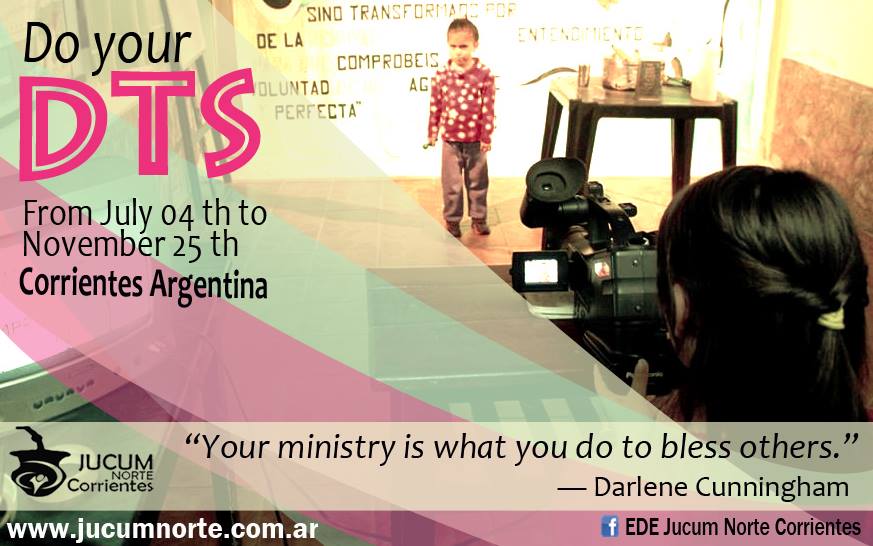 The July DTS (Discipleship Training School) in Corrientes, Argentina,
Offers the same as any other DTS:
– Relationship with God
– Relationship with others
– Relationship with your calling.
…. But it does have something special: an Audio-visual media focus!!
This school offers a basic course of the following: biblical foundations for Communications, photography, radio, video, cinematic script, documentary, social campaigns, and much much more. Through this focus each student will be challenged to make God known through mass media and in this way be able to influence in and through this area of society that has much need of the truth of God.
The following link is to the latest anti-alcoholism publicity we produced with the 2014 school (it is in spanish):
https://www.youtube.com/watch?v=r_WaK8oc0JA&feature=youtu.be
Contact email: edeargentinanorte@yahoo.com.ar
Facebook: Ede Jucum Norte Corrientes